Maximize Your Income With These 5 Short-Term Rental Tips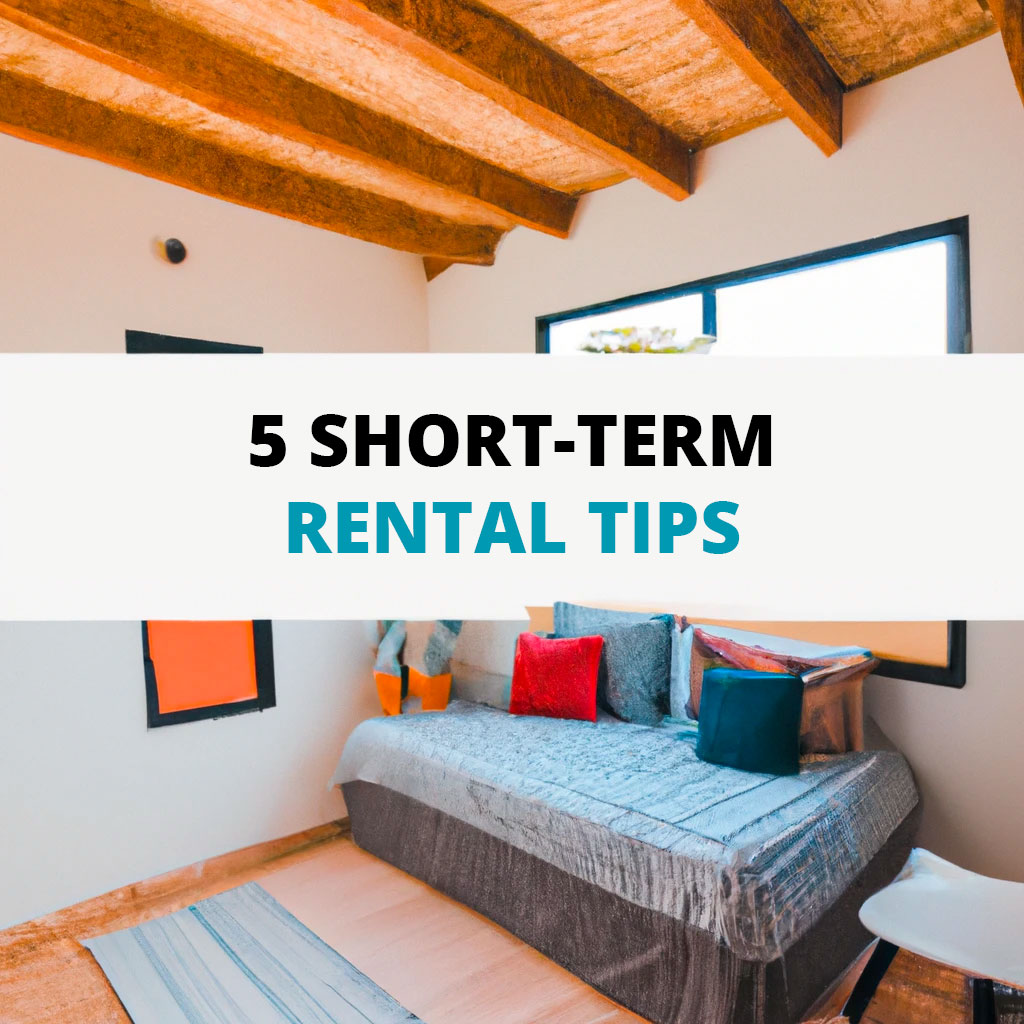 Let's face it, everyone needs money. Whether you're a student, stay-at-home parent, or retiree; we all need cash to cover our expenses and live the life we want. Making money can be tricky, but with the right strategy and a little bit of hard work, you can generate an income from your home or another property that you own.
Short-term rentals are booming. Whether you own a vacation home, a fully furnished property or a guesthouse, you can make money from it through short-term rentals. Knowing how much your property will earn and which platforms offer the best rates is crucial to maximizing your short-term rental income. Here's 5 tips on how you can do that:
Check Which Platforms Are Offering The Best Rates
The rise of the sharing economy has led to a new way of thinking about how we use our resources. Rather than owning things that we only use occasionally, we can now rent them from other people when we need them. This is especially true for short-term rentals, which can be found on platforms like Airbnb and VRBO. These platforms offer a convenient way to find and book vacation rentals, and they often have the best rates. There are also other platforms you can check out which are more niched (BringFido – pet-friendly rentals, Niche Escapes, Glamping Hub, Kid & Coe -kid-friendly yet high-end houses and apartments, etc) and might perform better for your property.
Be Selective About Which Dates You'll Offer
If you're considering short-term renting and you won't be available 24/7, be selective about which dates you offer. You don't want to be constantly cleaning and preparing your rental for new guests. Choose a few key dates that are in high demand and focus your efforts on making those perfect.
Utilize Long-Term Guest Expectations
It is important to Utilize Long-Term Guest Expectations for Short-Term Renting to ensure that all guests have a positive experience. By doing this, guests will be more likely to return in the future and recommend your rental to others. Some things that you can do to Utilize Long-Term Guest Expectations for Short-Term Renting include providing a clean and comfortable space, being available to answer any questions or concerns, and being flexible with check-in and check-out times. By providing an enjoyable experience for all guests, you can ensure that your rental will be successful.
Offer An Experience, Not Just A Place To Stay
As the popularity of short-term renting continues to grow, so does the competition among property owners. To stand out in the crowd, it's important to offer potential guests more than just a place to stay. Offer an experience that they won't find anywhere else. Think about what makes your property unique and what you can do to enhance your guests' stay. Maybe you have a beautiful backyard that you can open up for them to use, or maybe you're located in a particularly scenic area that's perfect for hiking or biking. Whatever it is, make sure you're offering something special that will make your guests want to come back again and again.
Find The Best Tools to Help You Automate Your Processes
There are a number of online tools that can help you automate your processes for short-term renting. These tools can help you manage your listings, schedule appointments, and take care of other administrative tasks. Using these tools can help you save time and energy, and make the most of your short-term rental property. Some of the best online tools for short-term rentals include: 
Rentometer: This tool helps you compare your rental rates to the market average, so you can make sure you're pricing your property competitively. 
Rentec Direct: This software helps you manage your rental listings, schedule appointments, and track payments. 
Appfolio: This platform provides a complete solution for short-term rental property management, from listing your property to collecting payments.
Guesty: Guesty automates and streamlines every aspect of your growing & changing rental business
Houseguide: Provides a complete solutions for digital guidebooks, with video support and an integrated shop to generate more income. Works on all short-term rental platforms and is web-based, so it doesn't require an app installation.