Insider Tips: How to Make Your Property Title Stand Out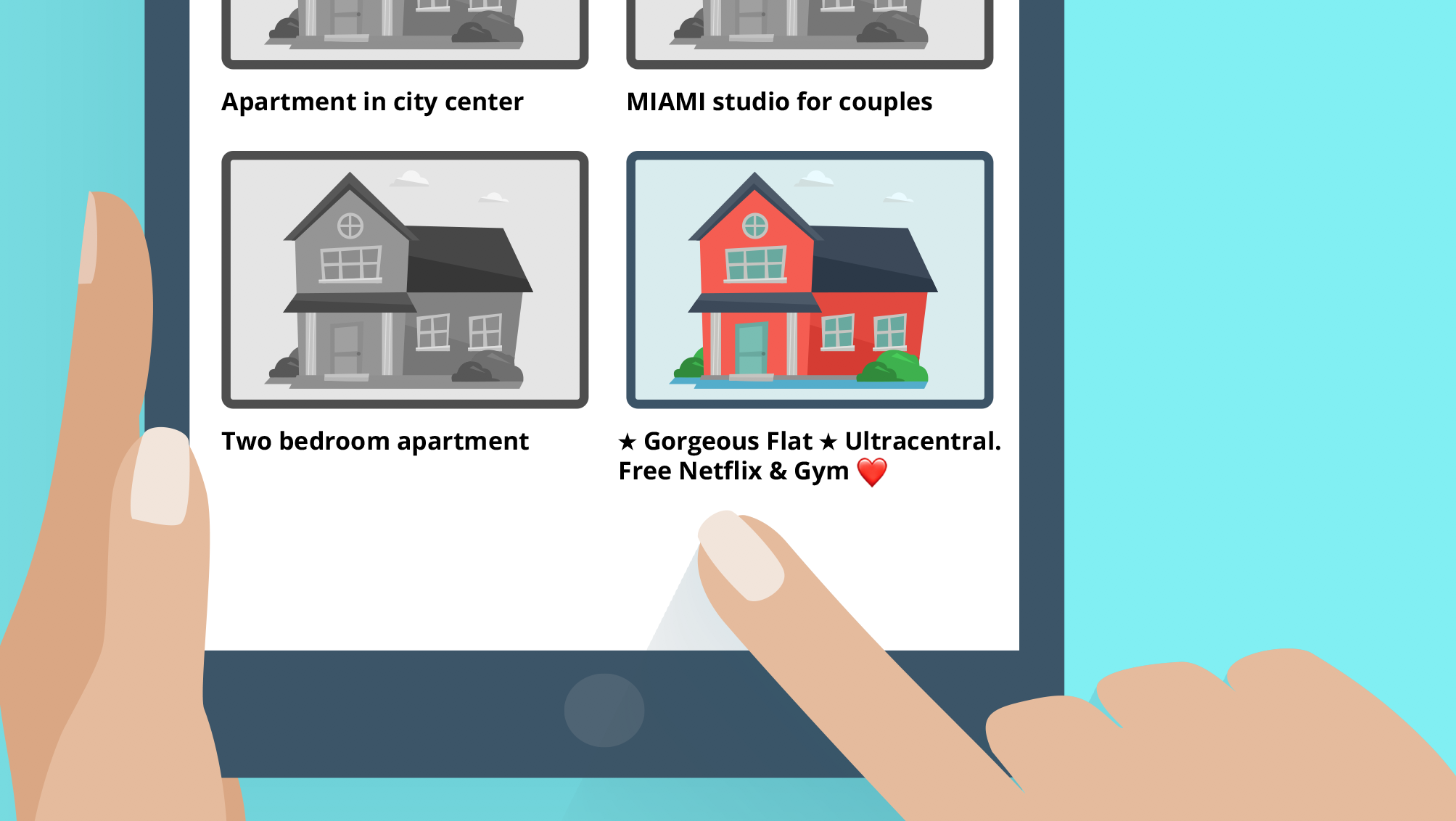 Imagine browsing through tens or hundreds of properties in the search for the right place for your trip. Besides the featured image, which we'll discuss in a future post, the title is the most important aspect of a property at this stage.
It needs to draw attention, communicate effectively and invoke a strong emotion. That sounds like a lot for just 52 characters, but it can be done and here's how:
1.   Find your "unique" selling proposition. Every place has it's highlight(s), whether it is the position (central, close to an attraction, etc), a special amenity (fireplace, jacuzzi, pool, etc), a beautiful view or simply a quiet street in a busy city.
2.   Think about how it makes you feel when staying at your place and find the right adjective (gorgeous, classy, luxurious, rustic, etc) or emotion (relaxed, energised, safe, cozy, etc) to describe or invoke it.
3.   Complement it with an emoji or special character. Don't overuse it, one or two should be enough.
Find emojis for easy copy/paste here: https://getemoji.com or special characters here: https://coolsymbol.com
4.   Size matters! Make the title as long as possible. Airbnb's ranking algorithm favours longer titles. This is because short titles don't communicate that much and tend to be boring.
5.   Capitalize the first letter of each word. This makes reading a title easier while conveying a professional look.
That's it! We've listed below two examples of bad and good titles so feel free to use the good one as inspiration for your own listing.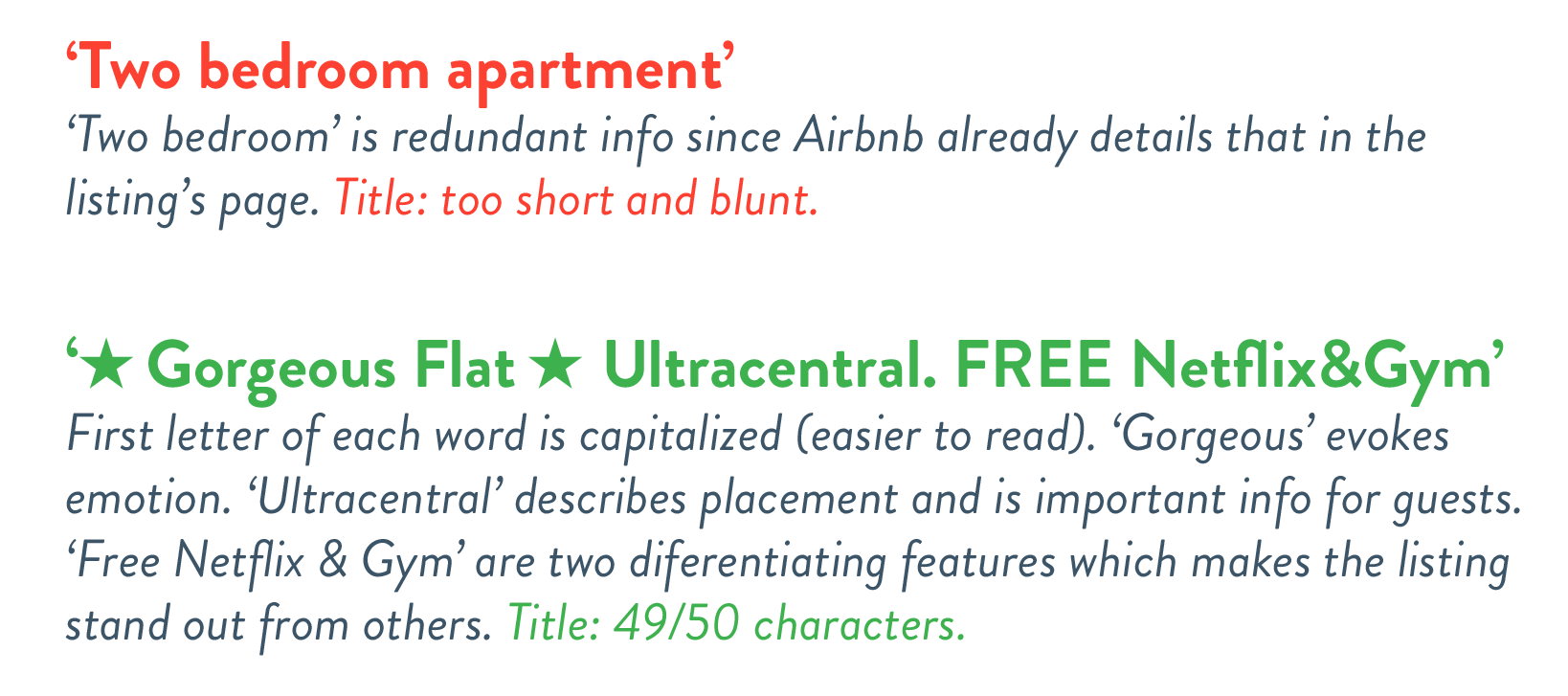 Good luck with your rental, although once you read this, luck will be a bit less of a factor 🙂