5 Reasons to Create An Alternative Airbnb Guidebook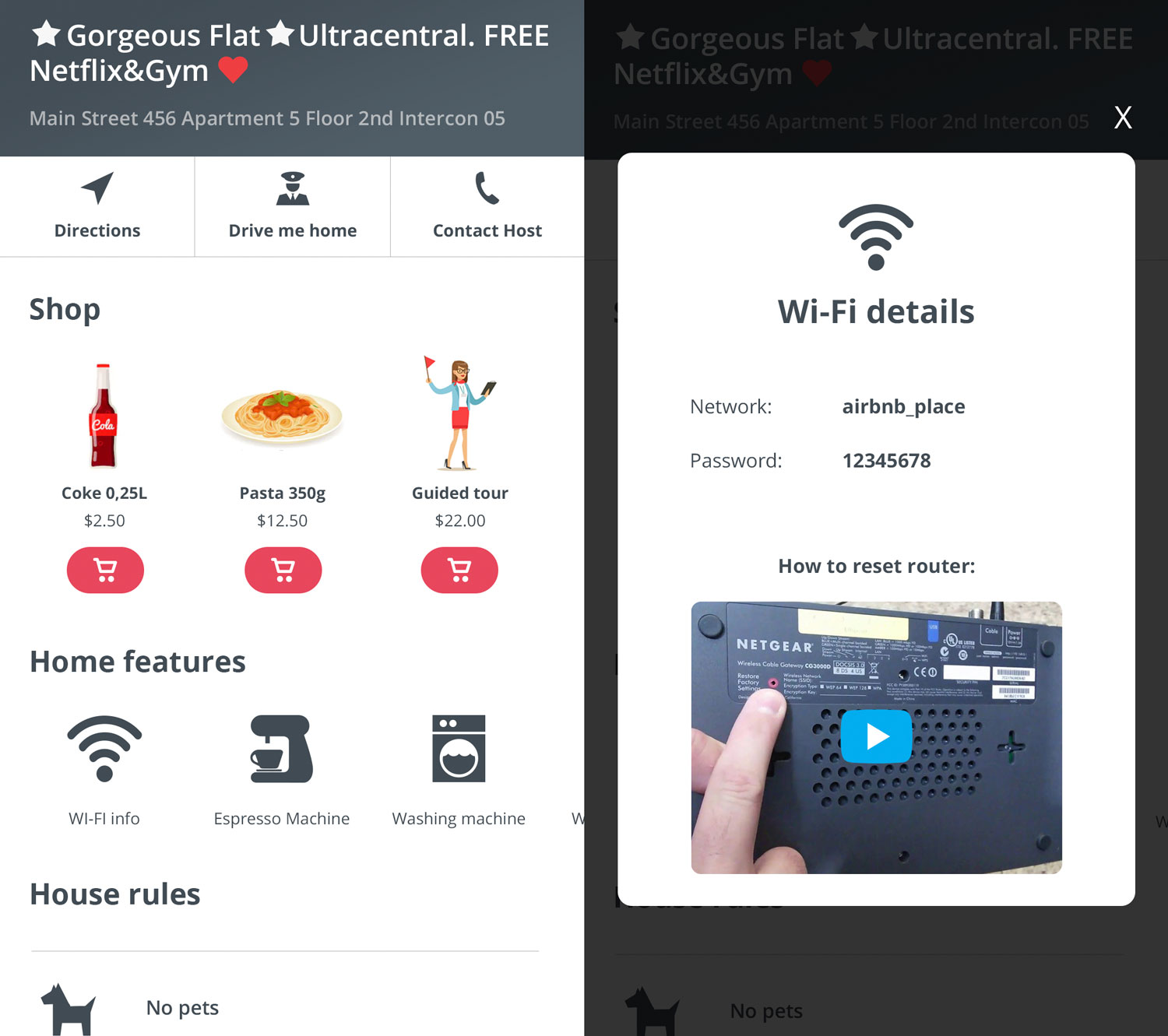 As a host, having a great guidebook is becoming more and more indispensable, especially considering the recent public safety developments and newly grown desire for contactless human interactions.
Travelers are steering away from being taken on an in-person home-tour by the host and quickly shown how to use everything inside the house. On top of that, having to answer questions about your property's amenities and features on repeat can be exhausting.
So here's 5 reasons why you should stop using the Airbnb Guidebook and create an alternative one which can help you communicate easier and better with guests:
1. Happier guests, more 5-stars reviews
There are 3 important milestones a guest needs to first complete when going on a vacation: finding an available place they like, getting to that place safely and lastly, getting familiarized with it so they feel like home.
The first is usually very well handled by Airbnb (or similar platforms) while Airlines and other means of transportation take care of the second.
The last one though, can be trickier to accomplish, since making a stranger feel like home requires a bit more extra touch. But once that's accomplished, your guests will forever be grateful.
So how do you achieve a flawless 'feel at home' sensation and end up with happy guests?
2. Videos
If "a picture is worth a thousand words" then a video is probably worth ten times more.
Having a video guidebook will help your Airbnb guests feel like home instantly. In the age of video tutorials, a short clip on how to use the A/C, oven or Wi-fi modem will feel natural.
Imagine self-checking into a new Airbnb place at midnight after a long day of travelling. You want to use the washing machine and then go to sleep. After booking, your host sends you a link to the video guidebook they've set up in advance and you simply access it on your phone, go to "Washing machine" and tap the video on how to use the "30-minute program". In a matter of seconds, you feel like home, start the washer and enjoy a restful night. With a smile on your face.
The next morning every amenity in your "new home" will be one video away from being familiar. It will feel like magic.
Video guidebooks are the future and you can create one today for free! (30 days free, no credit card)
3. Local recommendations
The second most asked questions by travellers are about local recommendations like tourist attractions, restaurants, and more. Some travellers are interested in the best grocery shop nearby or even a place where they can withdraw or exchange money safely.
So in order to avoid answering these questions everytime a new guest checks in, why not have Local Recommendations neatly organized in the same guidebook, next to the video tutorials mentioned above.
This will save you more time when dealing with guests, and save them the hassle of reaching out.
4. Extra touches
What's better than calling an Uber or Lyft right to your place by simply tapping a "Drive me home" button on your Guidebook? This small extra touch will help your guests find and get to your place easier.
Having a separate section for check-out instructions will make leaving your property a smooth process.
Provide guests with info on what apps to use to order food and groceries right to their doorstep.
It's the little things!
5. Multi-platform & Branding
Having a one-stop video guidebook for all short-term renting platforms (Airbnb, Booking, VRBO, etc) will be easier to handle and understand by your guests, regardless of where they booked your property from.
Also, by adding a custom logo and choosing a main color scheme that represents your brand or design values will make you look more professional as a host.
In conclusion, having a dedicated video guidebook across all platforms (that keeps improving) can help you maximize the host-guest experience while allowing you to focus on other important matters.